Trips
We offer inshore and offshore charter trips out of Southern New Jersey for every fisherman in your family!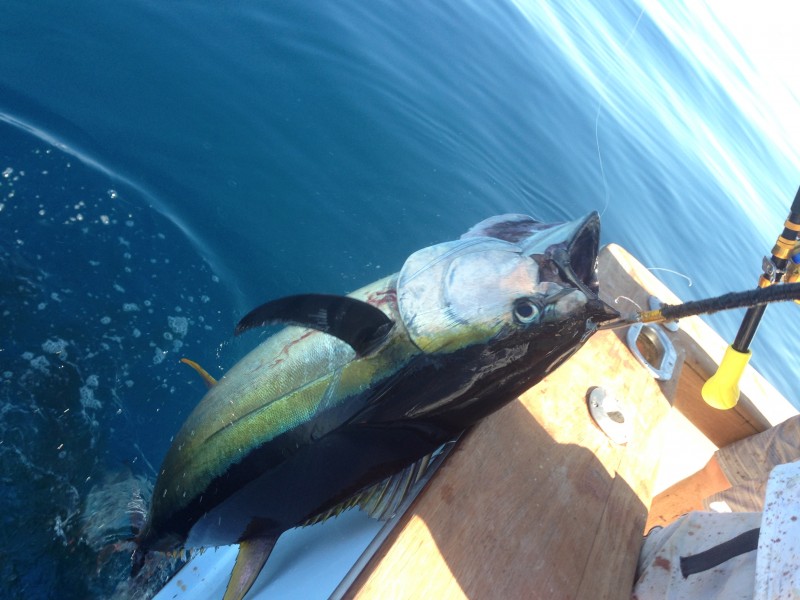 Offshore Fishing
When fishing offshore in the local canyons off of Cape May, NJ, we target all Tuna species (Yellowfin, Bluefin, Giant Bluefin, Big Eye), Wahoo and Mahi Mahi (Dolphin).
Our offshore fishing trips range from inshore mid-ground trips daytrips to offshore canyon daytrips and overnight trips. The type of trip will depend on the time of year and the tuna around locally will determine the trip type.
We will also fish for marlin species and billfish if they are in the water at the time of our trips and your charter desires to target these species.
Fishing aboard the 55′ Bodacious provides maximum comfort for our customers thanks to her deluxe accommodations and world class ride.
We have been fishing the local canyons for 30+ years and we have over 1,000 trips to these canyons. You will not find a more experienced charter boat in Southern Jersey!
Book today
Inshore Shark Trips (Mid June, July, August)
If you are looking for a family fun trip in the summer, we offer inshore shark trips.
These trips are a short run from our dock and can be anywhere between 4 and 6 hours! It's fun for the whole family as we generally catch big sharks up to 300 lbs. with almost a 100% guarantee that you will catch at least one on every trip!
All Sharks are released after taking pictures and offer the best opportunity to catch some of the biggest nastiest fish you will ever encounter just a few miles from shore. We fish at the mouth of the Delaware Bay or in the open ocean on all these trips and are easily in sight of land.
Book today