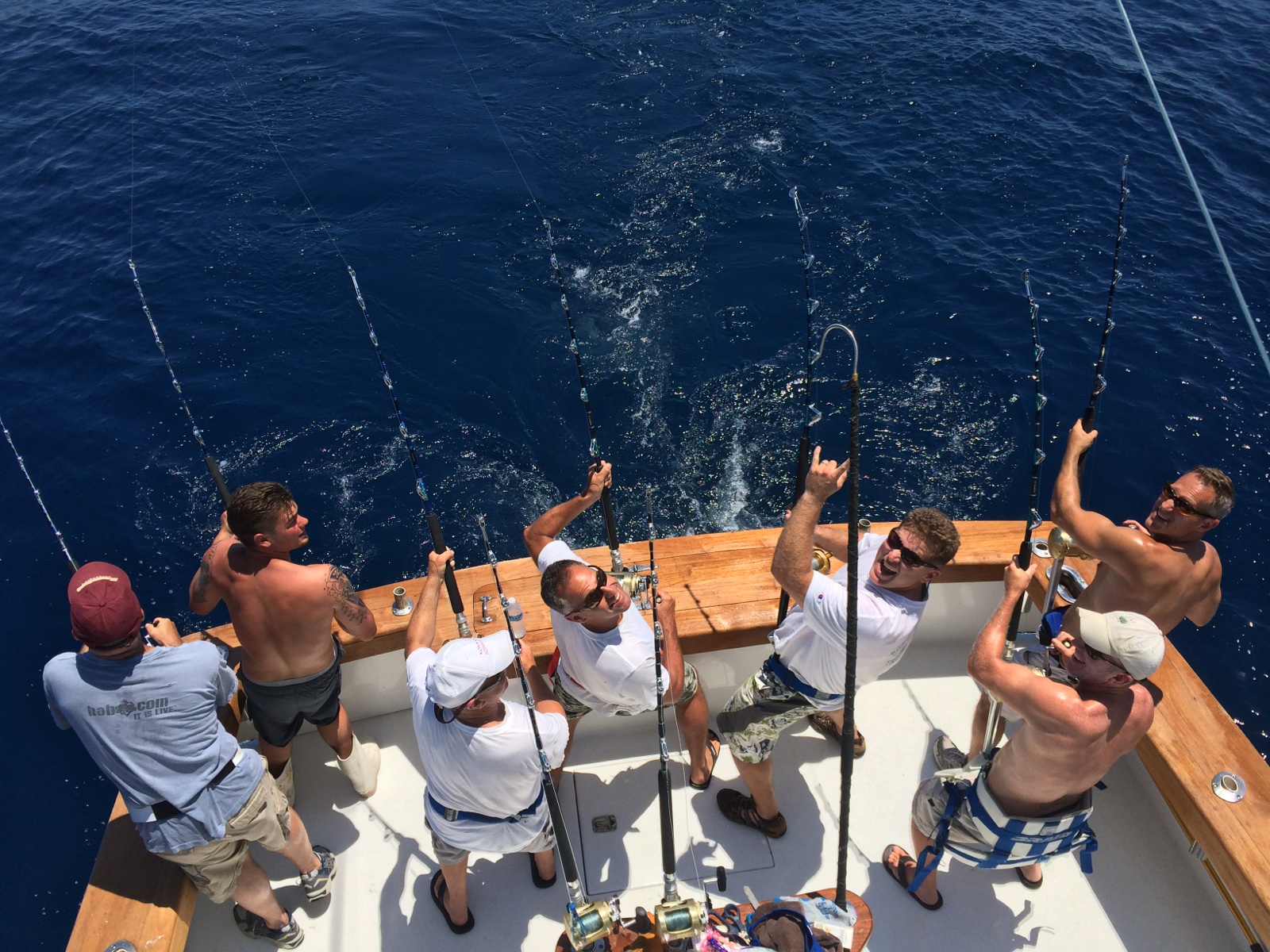 Today was one of the absolute best trips ever, especially for a 15 hour day troll trip early season.
The tuna came with eight on at a time and we honestly could have caught 40 and that is not an exaggeration. Just awesome Yellowfin tuna fishing on the Hooked Up II.  As amazing as the bite was the size was just as impressive with almost all the tuna in the 50-70 lb. class!  There were a couple 30lbers but most were much bigger and a size we often catch chunking at night in the canyons. Just nothing short of great fishing and on the Hooked Up II.
Along with the great tuna fishing a half dozen Mahi were boated and a small Mako was released.
Capt Kobey ran the boat on today's trip along with our normal mates Vinny and Ray. Vinny told me at the dock all he did was rig baits for 3 hours as the bite was so intense. We fished in a southern canyon and were all by ourselves with no other boats around us most of the day.
I have posted in the past that often the best day troll bite of the whole season happens in June and it certainly was true on today's trip.
We have our next charter this coming Friday and after that are open for the weekend and until early July for any anglers looking to book us or doing an open boat trip. Let us know!